Train your mind for
clarity
Train your mind for
inner calm
Train your mind for
inner peace
Train your mind for
inner freedom
Train your mind for
deeper insight
Train your mind for
altruistic love
Train your mind for
compassion
Train your mind to
rejoice
Train your mind for
equanimity
Train your mind for
resilience
Train your mind to be
focused
Train your mind to be
still
Train your mind to be
present
Train your mind to
just be
Learn how to train your mind and flourish in life. Start meditating and develop your inner peace and inner strength.
"Transformative" … "Extraordinary" … "Majestic" …
The App
Imagine Clarity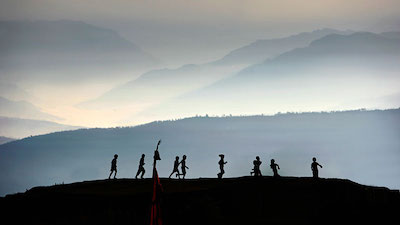 Learn with world-class instructors
combining over sixty years of experience under the guidance of some of the great meditation masters of our era.
Dive into comprehensive programs
carefully crafted to accompany you for years to come, whether you are a beginner or an experienced practitioner.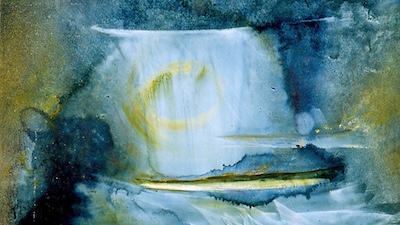 Get support and inspiration.
Enrich your daily practice with music, readings, artistic paintings, nature photographs, and thoughts of the day.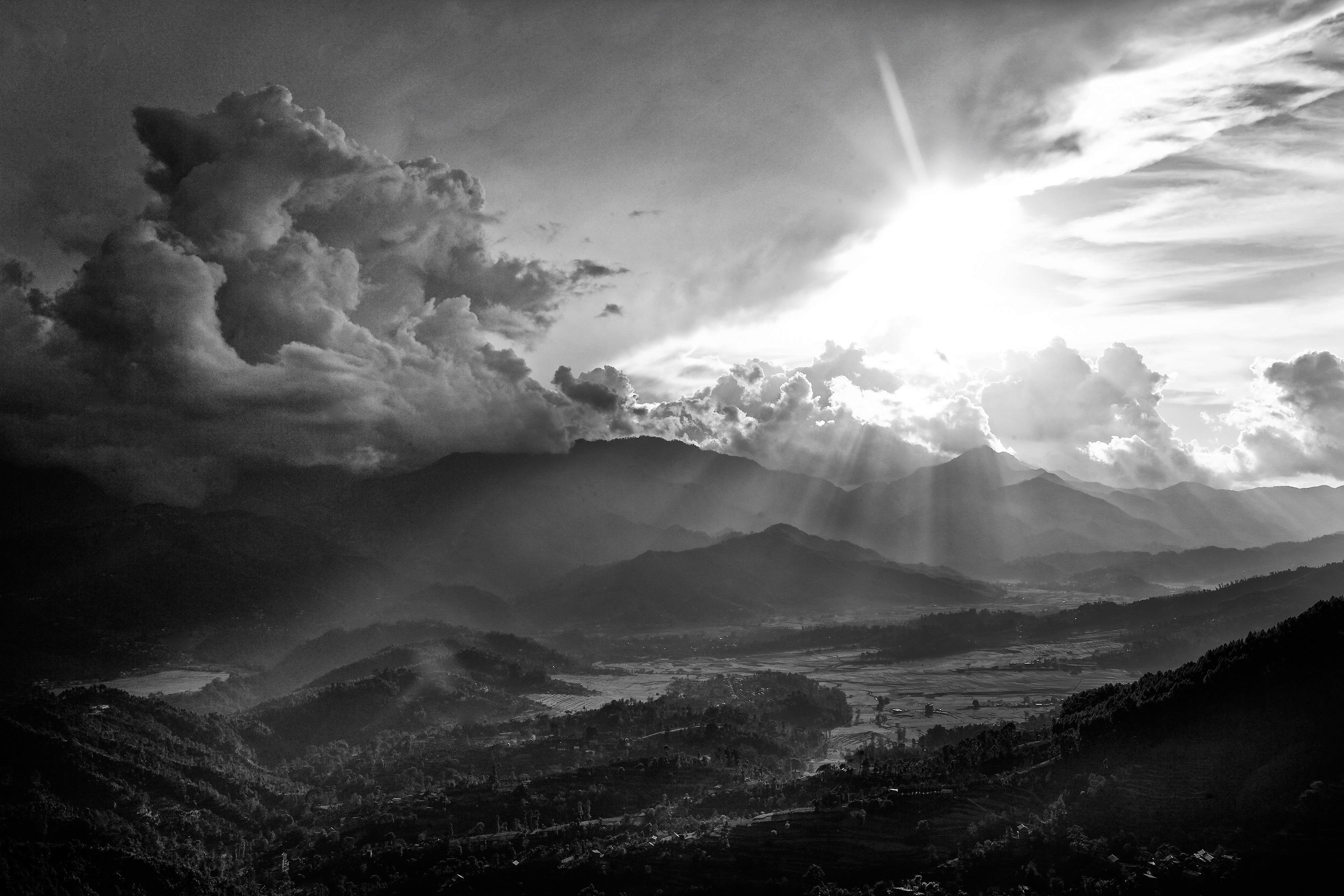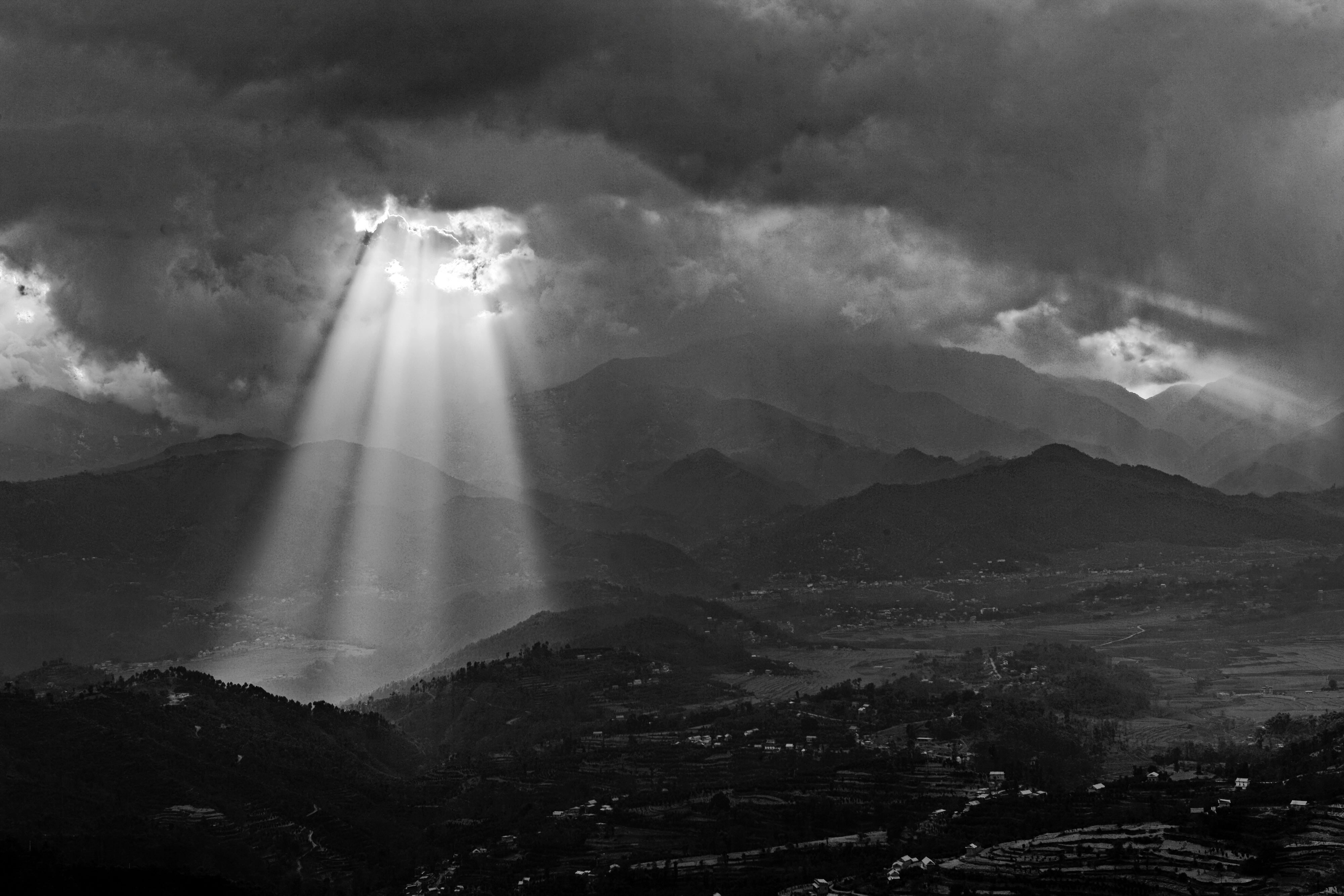 Learn why and how to meditate
Access key inner resources for resilience and well-being in the 21st century with an inspiring collection of uplifting video teachings by Matthieu Ricard, speaker on altruism, caring mindfulness and caring economics at World Economic Forum and the United Nations, and a leading researcher on neuroscience and meditation.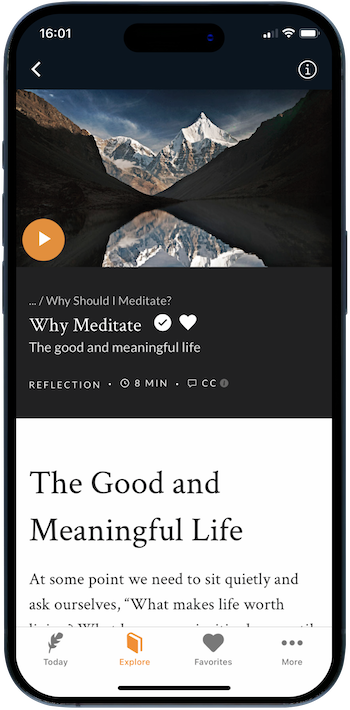 Turn your meditation practice into a daily habit
Establish your daily meditation practice and unlock your inner potential for kindness, clarity and compassion with step by step mindfulness audio guidance by Charles Hastings. Suitable for complete beginners, and experienced meditators aiming to refresh their practice with essential guidance on wisdom, resilience and inner peace.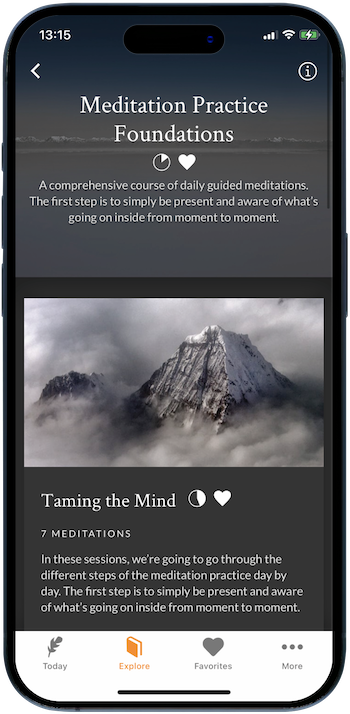 Plunge deep into the mind
Explore a full program of progressive courses for experienced meditators with comprehensive Shamatha and Vipashyana practices led by Dr. B. Alan Wallace. For those who feel ready to plunge straight into a deep investigation of the mind. To uproot afflictions of the mind, one needs insights into the nature of reality.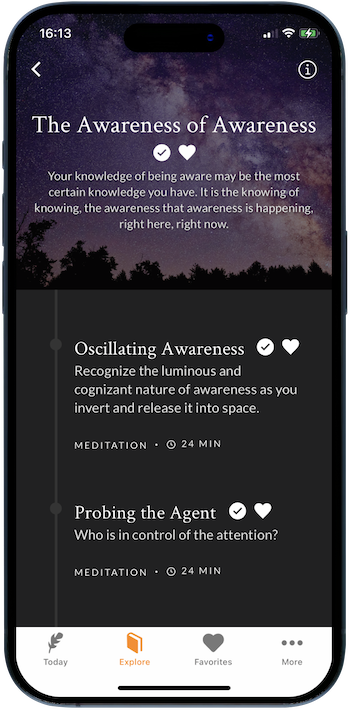 Explore music and life as a work of art
Join us for a unique discovery of the meditative approach by Maria João Pires, one of the world's top pianists. Maria offers us a deep insight into the world of art, creativity, mindfulness and classical music, and puts us in touch with what is most essential in our being and our potential for living a meaningful and compassionate life.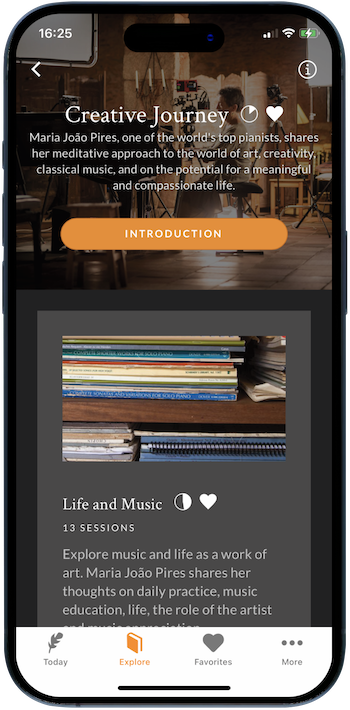 A rich collection of video lectures, guided meditations, concerts, workshops, and more.
Video Lectures

On why and how to meditate, genuine happiness, mental calm, deeper insight, altruism, and much more.

Guided Meditations

Practice daily with a variety of techniques such as mindfulness of breathing, loving-kindness and insight meditation.

Contemplative Inspirations

Get reminded of the preciousness of human life, and find support in difficult times with precise and concise audio reflections.

Thoughts of the Day

Start each day with by contemplating on an essential aspect of the spiritual path and the deeper causes of suffering and happiness.

Artworks and photographs

Celebrate nature and beauty with stunning photographs by Matthieu Ricard and abstract lyrical artworks by painter Yahne Le Toumelin.

Meditation timer

Choose your silent meditation session length and keep track of your progress. Revive your practice with optional interval bells.

Reading materials

Go further with session summaries and articles on meditation, neuroscience, and integrating meditation into your busy life.

Classical Music Concerts

Explore music and life as a work of art. Watch exclusive digital concerts spanning classical, traditional, folk and other repertoires.

Piano Workshops

Bring awareness into your moments of leisure. Learn the secrets of piano interpretation such as dynamics and style.
Meet Your
Instructors
Matthieu Ricard
Wisdom, Compassion, and Happiness
Matthieu Ricard, humanitarian, Buddhist monk, bestselling author, photographer, scientist, speaker at the Davos World Economic Forum and UN combines and unifies two traditions: 21st century neuroscience with 25 centuries of the wisdom of mind training.
B. Alan Wallace
Great Insights Through Mindfulness
Dr Wallace has a worldwide reputation as a meditation guide, as an erudite scholar and translator of ancient Buddhist texts, and as a prolific author on the relationship between ancient mind-sciences and the findings of modern research.
Maria João Pires
Creative Journey
A world-class pianist, Maria has devoted herself since the 1970s to reflecting on the influence of art on life, community and education, trying to discover new ways of establishing this way of thinking in society.
Charles Hastings
Meditate Day by Day
Charles studied Oriental Languages at Cambridge University. Guided by eminent teachers, he has spent 8 years in contemplative retreats. He has been practicing meditation since the age of 17 and sharing his knowledge and experience for over 20 years.
As Seen In
"exploring the meditation techniques Matthieu Ricard practices"

"to stay motivated and inspired in one's meditative practices"

"led by one of the world's most renowned meditation instructors"

"For a deep dive: beginner-friendly topics as well as deep discussions on compassion and altruistic love"

"an app designed to teach meditation based on Buddhist tradition"

"focuses on loving kindness meditation and encourages to develop a more meaningful life"

"based on traditional teaching texts intended for everyone and offers a fairly comprehensive range of meditative techniques"

"concise, sensible, and compassionate teachings"

"high-quality videos on meditation"

"various types of meditation practices, based on the teachings of our enlightened teachers"

"beautifully designed application"

"technique taught based on Shamatha, inner calm, and Vipassana, deeper insight"

"beautiful app to 'cultivate wisdom, compassion and mindfulness'"
Testimonials
What They Say